Sophia is on the cover of the current issue (13) of Tidal Magazine. Order the magazine at tidal-mag.com!
Click on the photo to see it fullsize: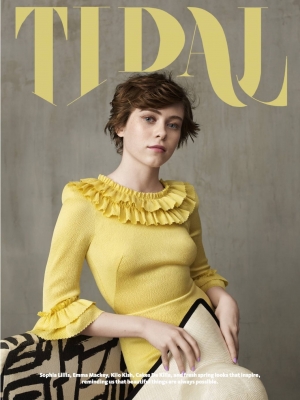 EDIT: Here are two more photos of Sophia for Tidal Magazine. Photography by Nadya Wasylko.

Click on the gallery link below to see the photos full size.
Posted by Veronique on May 30th, 2020
Gallery - Photoshoots