How self-proclaimed outsider Sophia Lillis became Netflix's telekinetic teenage star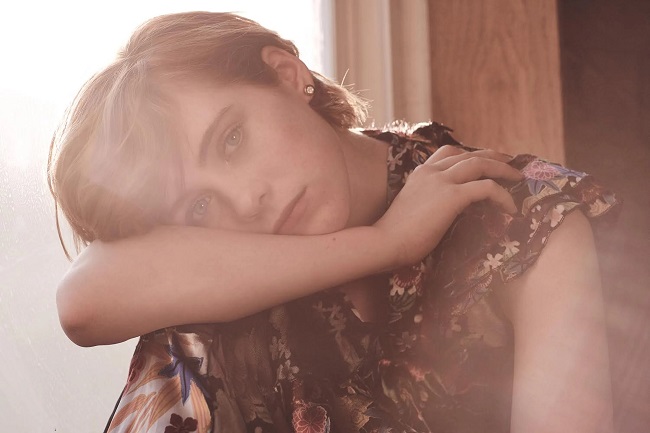 Credit: Courtesy of leslie Alejandro, Gabriel Langenbrunner and Nicole Walmsley

Sophia Lillis is pondering her brief spell as a teenage self-loather. "I was horrible at socialising at middle school," she winces, speaking over FaceTime from her Brooklyn family kitchen. "I was talking about this with my brother," she says. "We realised we both hated ourselves." As an actor with a taste for dark parts, she needs a little something to draw back on from School. "It's just this really weird phase, where you're trying to fit in. I was that outsider who thought, 'Man, I feel like it's good to be an outsider, you know, be my own person,' but at the same time I was trying to get as many friends as possible."
Sophia is a highly promising young actor with a special gift for moody defiance, deployed to maximum effect in IT, Sharp Objects and most recently as the compelling, telekinetic star of Netflix's I'm Not OK With This. She has a raw, tomboyish charm, dry sense of humour and something of the young Ellen Page about her.
Sophia is spending her self-isolation time learning to cook ("I've done it once before. It was really bad") and playing video games. She's a pleasingly bluff 18-year-old whose picket fence New York life feels at odds with the teen diffidence she brings to screen. "You know everyone goes through things," she says. "It's not all happy-go-lucky all the time. I feel like I'm really lucky. I have such a nice family, but not everyone has that. I want to portray that on the screen."
Sophia first discovered acting aged seven when her stepfather cast her as the lead role in his final Film School project. "It seemed like I was enjoying it," she shrugs, "so [my mother and stepfather] thought, 'let's put her up for some extra classes, she needs to do something with her life'."
Set in a sleepy Pittsburg town, Sophia plays Sydney Novak in I'm Not OK With This, a High School misfit going through changes, grieving the loss of a father who died from an apparent suicide, nursing the weird spots on her thighs and falling hopelessly in love with her best friend Dina, who just got a new boyfriend. She's angry at school, her teachers, her classmates and the world. Just because. "She has a lot of emotions," deadpans Sophia.
Directed by The End of the F***ing World's Jonathan Entwistle, the show offers a relatable, witty snapshot of the agony and angst of being teenage. "Growing up, you always feel like you need to be this normal person," she says. "But everyone feels like a freak." The more she enveloped herself in the role, the more she liked it. "I actually came to really look up to Sydney. Everyone has hardship. Usually it's so hard to deal with, but she surprisingly deals with everything fairly well."
Now that school is almost over for her, Sophia is looking for an apartment to rent so that she can focus on her career. Post-isolation, she'll be getting started on her next big project, The Thicket, another thriller, opposite Peter Dinklage in which she plays a young kidnapped girl. "It's such a weird experience acting, because I don't know if I could say I have a job, because 75% of my job is finding a job," she laughs.
On the cusp of a major acting career, she's considering how much of herself to give away. "I'm more of a quiet person," she says with a twinkle of the eye. "But I think once you get to know me, I'm very out there."
Posted by Veronique on April 21st, 2020
Articles & Interviews - Gallery - I Am Not Okay With This - Photoshoots